TROPICAL DEPRESSION, TROPICAL STORM AND HURRICANE- WHAT IS THE DIFFERENCE?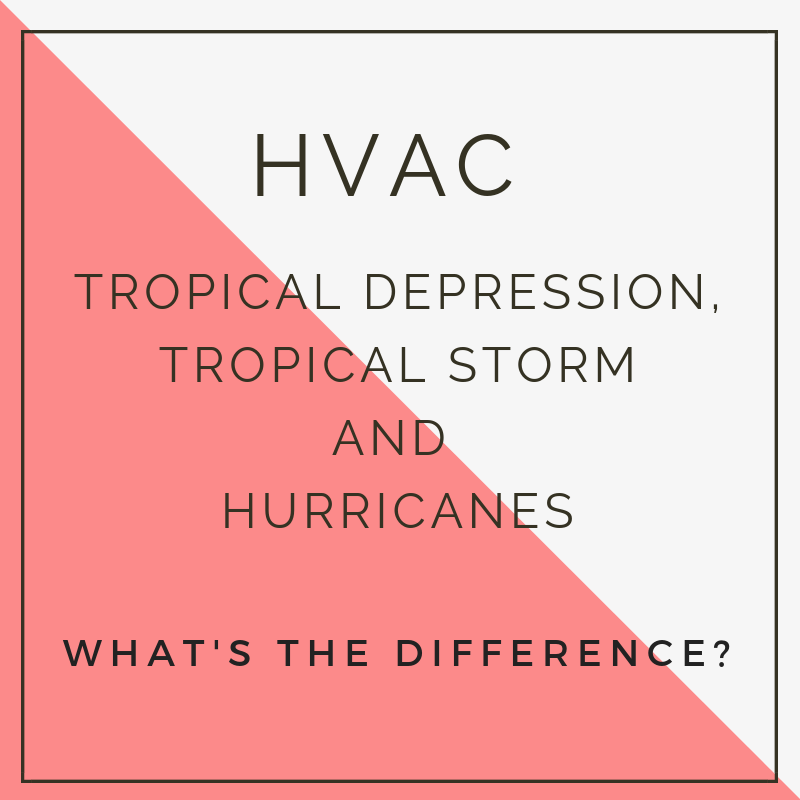 September 12, 2018
By: Patricia Cermignano
Do you know the difference between a tropical depression, a tropical storm and a hurricane? As we approach peak hurricane season, we wanted to take the time to describe the differences between these seasonal weather-related terms so you have a better understanding of what to expect should any of these storms move into your area.
Tropical Depression
A tropical depression is when a low-pressure area is adjoined by thunderstorms and produce a spherical or circular wind flow. The wind speed during a tropical depression is below 39 MPH, but typically tends to range anywhere from 25-35 MPH.
Tropical Storm
A tropical depression is upgraded to a tropical storm when the wind speed increases to anywhere between 39-73 MPH. It is at this stage that the cyclonic shape begins to form and when a storm receives a name.
Hurricane
A tropical storm gets upgraded to a hurricane when the wind speed increases to more than 74 MPH. Meteorologists use the Saffir-Simpson Hurricane Scale to categorize and rate the intensity of the hurricanes in the Atlantic based on wind. The five categories are as follows:
Category 5- Wind (MPH) >156

Category 4- Wind (MPH) 131-155

Category 3- Wind (MPH) 111-130

Category 2- Wind (MPH) 96-110

Category 1- Wind (MPH) 74-95